May 9th, 2017
No Comments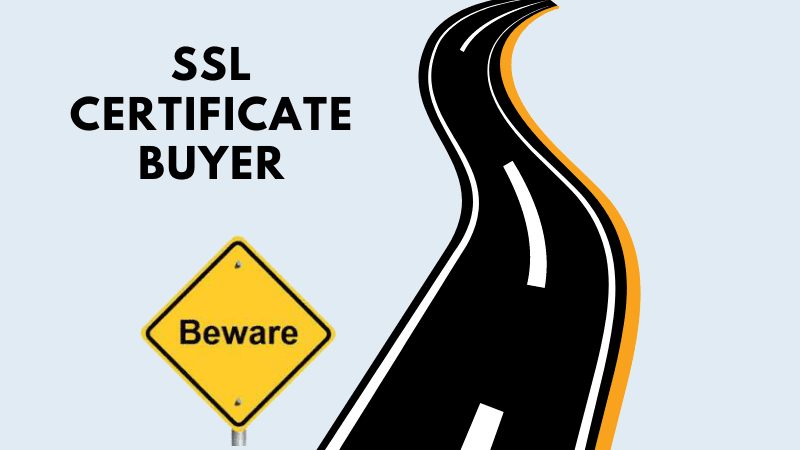 Exercise Caveat Emptor before buying SSL certificate
If one was to search for Cheap SSL certificate on the search giant Google, for sure one would come across an offer from one of the wannabe SSL authority – "Daddy", that the SSL certificate is available for as cheap as ₹ 389/- (Refer the image below)

This is certainly a very attractive price for a new buyer & one is likely to get enticed to move ahead with that offer. So did we!
We thought of delving deeper into that offer to find how this "Daddy" is able to provide the most needed website security certificate at such at a throw-away price. We went ahead with that offer and tried to purchase and what we'd found was a really shabby and unprofessional way to deal with novice customers.
Yes, we found them clearly misleading and providing an SSL certificate for almost 10 times plus more than the first year price shown in the ad. Who on earth would like to get cheated by this? Obviously, the website security/SSL Certificate is important but certainly not at this exorbitant price!! Check the image below
Do you think is it valid to pay  ₹389/- for the first year but  ₹5500+for simply purchasing for the second year!!
It takes a novice, a long time also maybe he would have even bought the Certificate for the 1st year and maybe towards the end of the 1st year, when the renewal is due for the 2 year which costs over ₹3800 /-  and the time being short for the renewal he will succumb to paying a very high price for paying a low price for the 1st year. BUYING CHEAP SSL CERTIFICATE MAY COST YOU MORE!
It would be wise to check the other SSL certificate provider: HOW TO CHOOSE THE BEST SSL CERTIFICATE PROVIDER who is not manipulating the purchaser like this "Daddy" but instead explains cost implications of every year after year very clearly. We at https.in don't try to mislead like "Daddy" in fact we make pricing more transparent and try to make this as WYSIWYG. Our basic SSL Certificate starts from ₹655/yr and the subsequent year for  ₹557/- reducing the cost per year. See image below
To asses and evaluate the right validation required for the website and decide how to choose the right best SSL Certificate provider and to get technical support visit www.https.in .