Google Update on 3rd October 2019 announced that it will start blocking the web pages having the mixed content beginning of December 2019 on chrome browser.
As we know Google is contently trying to make the website a safer place for browsing. The "mixed content" update is an important update for Google as it will ensure 100% website encryption.
The update is also crucial for website developers and website users. For developers, there is a deadline until December 2019 to fix the mixed content error. For users, some content will get blocked while visiting their favorite or popular websites after the changes.
Understand the concept of mixed content
Mixed content occurs when there is a mix of secure and non-secure resources found on a webpage. When a secure webpage (loaded through HTTPS) attempts to use other resources (such as images, videos, scripts, stylesheets) that are not secure, it results in "mixed content".
According to Outspoken Media on mixed content.
If you have a secure page (HTML delivered via HTTPS) that calls an image or any resource from a source that is not secure, the page will now be considered overall not secure.

Google Chrome on mixed content
For the time being, chrome is loading web pages having mixed content. Google will be rolling out this update from the beginning of December 2019 on chrome.
Initial Google will automatically upgrade HTTP content over HTTPS if that resource runs on HTTPS. It will also introduce a new setting that will allow the user to unblock mixed content on specific sites.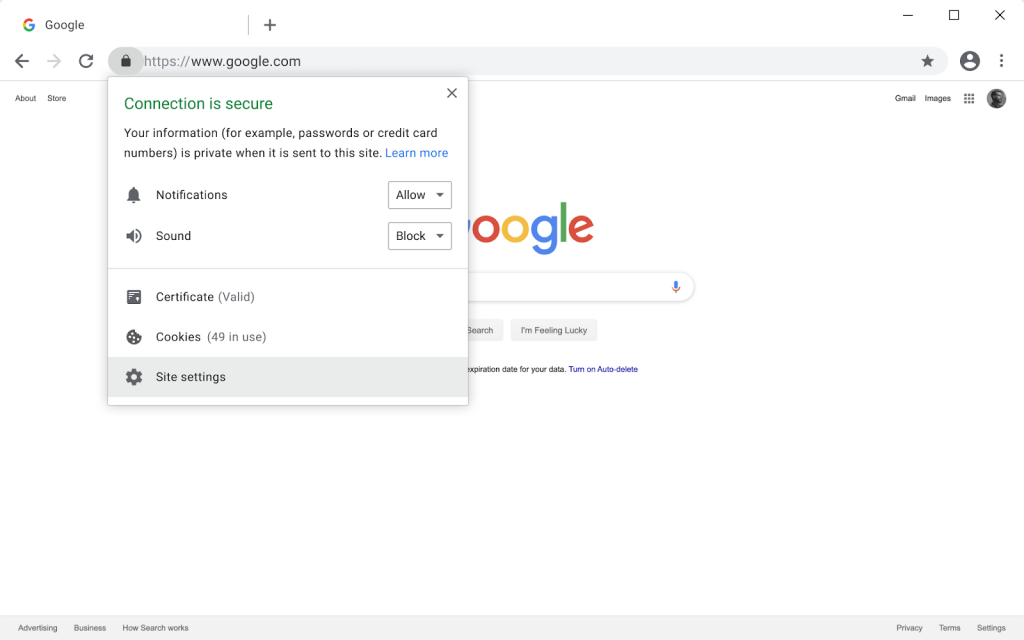 But later, from the beginning of January 2020 Google will remove such an unblocking option and straight away will display the "Not Secure" chip in the Omnibox. Such harsh indicator will force the websites to migrate their other resources (such as images, videos, scripts, stylesheets) to HTTPS.

Such security warnings from Google will make a user back out of a site. This will lead to fewer sales, fewer visitors, more bounce and will gradually affect google ranking of the website.
So, before it gets worst try to fix the mixed content errors on your web pages.
How to check mixed content on a website?
Developers should migrate their mixed content to https immediately to avoid such warnings and breakage. Below is the link which will help in finding mixed content on a website:
Why No Padlock
Why No Padlock is a free tool that will crawl an HTTPS website (entire website, following internal links) and search for non-secure images, scripts, and other links. 
Missing Padlock
Missing Padlock crawls the site, it looks for resources like images, audio files, video, frames, CSS files, JavaScript files, and forms. Unfortunately, it can't catch everything that could lead your pages to be marked as insecure.
HTTPS Checker
HTTPS Checker finds insecure HTTP content loaded over HTTPS, to keep data private, unmodified and trusted by visitors.
Really Simple SSL (WordPress Plugin)
Really Simple SSL automatically detects your settings and configures your site to run over https.

Helpful Links