Cryptocurrency and its origin
Cryptocurrency is basically a digital or alternative currency, which uses cryptography (Encryption method) to ensure the security of transactions, control the creation of additional units, and verify the transfer of funds/assets. Unlike centralized banking systems, Cryptocurrencies use a decentralized system that works through a blockchain.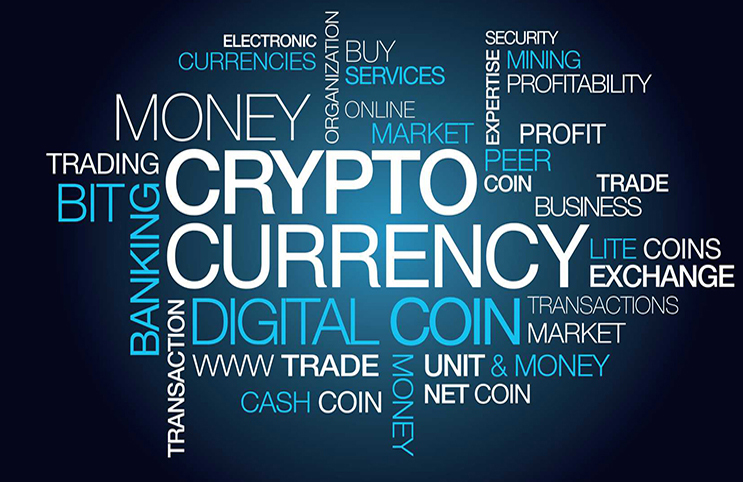 The very first cryptographic currency came into existence in 1983 by an American cryptographer David Chaum as e-cash. David implemented it in 1995 through Digicash, an early form of cryptographic electronic payments system which designates specific encrypted keys before it can be sent to a recipient and hence making digital currency untraceable and highly secure.
In 1998, Wei Dai introduced an electronic cash in the form of "b-money". Just after the introduction of "b-money", Nick Szabo created "bit gold". The first decentralized cryptocurrency, bitcoin, was created by Satoshi Nakamoto in 2009.
Bitcoin and associated problems
Bitcoin is a decentralized cryptocurrency which works through blockchain for the verification of transactions between two parties. Though bitcoin is secure, there are few potential issues associated with the bitcoin as follows:
Uneven increase/decrease in prices– It is very surprising and a big reason to worry as the bitcoin prices are not stable. When bitcoin marks its first appearance, it was worth a few cents. Which then gradually raised over $1,000 in 2013. The current valuation of a single Bitcoin is worth about $435. This is due to its novel nature, Young economy, and sometimes illiquid markets.
Vulnerability to theft-Storage of bitcoins in a digital wallet is not safe as they are vulnerable to attack by hackers. Filing of bankruptcy by Tokyo-based Bitcoin exchange MtGox in 2014 is the biggest example of this. Also, it is very important to check the authenticity of the source from where it is purchased. There are many ways to check, one of which is finding whether the Organisation is registered or not. You can verify this by finding an SSL Certificate on the website.
Legitimacy issues– The freedom of anonymous transactions makes bitcoin a center of legitimacy issues. Bitcoin's use of the underground Silk Road website, a place where users buy drugs and guns, is the proof of what is going on is a sad thing.
Non-uniform regulations– The future of bitcoin and other cryptocurrencies is not clear as the regulations in different countries worldwide is non-uniform. Many government authorities are concerned about the use of Bitcoins for money laundering, crime and, speculative trading.
Key differences between bitcoin and blockchain
There are various myths related to Bitcoin and blockchain which ultimately leads to confusion among their users. Considering this fact, we are going to define a logical and relevant difference between Bitcoin and Blockchain:
Bitcoin is a digital token that allows you to perform transactions worldwide. The validation of transactions is monitored by networking (A large set of computers connected with each other). The nature of transactions in real time, which ultimately avoids the intervention of any bank, government or middleman.
Computers are used to keep track of balance, which publish them online as a shared public ledger.  Anyone can check the ledger for their transaction records to ensure if their transaction had been successful or not.
On an average, a block is added to the shared public ledger in every 10 minutes. This block is added due to a recent transaction made in any corner of the world using bitcoin.  Once the block is added to the ledger and all computers agree it is legitimate, everyone's bitcoin balance is permanently updated. The Blockchain is nothing but the same shared public ledger made of blocks.
George Howard, Founder of George Howard Strategic had predicted that 2017 would be a prime year for blockchain technology. Over the time, the blockchain technology is improving its stand among the users and has been proved a matured virtual currency for business needs. Hopefully, the trend will keep bringing more security and transparency to the digital world.