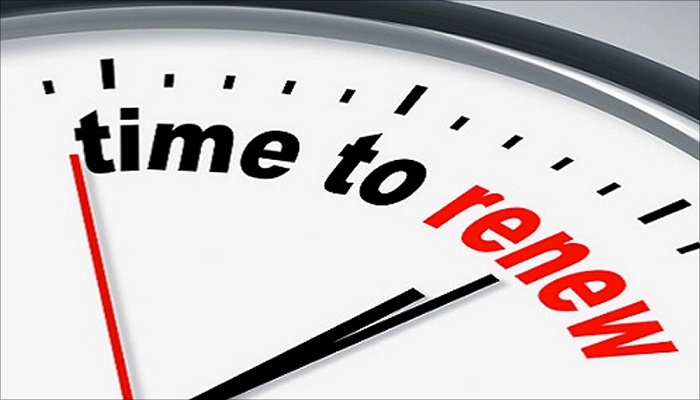 Securing a website with the use of an SSL certificate is very easy & cost-effective. It enhances the trust of your website among customers. However, the SSL certificates do get expired once its validity period is over, which is from 1-2 years.
After the SSL Certificate is expired, it has to be renewed. In fact, the renewal of the SSL certificate is similar to purchasing a new one. Renewal of SSL is a simple & easy process.
SSL Renewal process is an important part of the whole SSL process however there are certain things that need to be followed while renewing the SSL Certificate, one of them is the time period. So if you have only a few days left for your certificate to complete make sure to renew the SSL certificate as soon as possible. Renewing SSL certificates before the expiry date is very crucial as we all know that an SSL certificate is a trust seal and we would certainly like to freeze this trust among our users.
What happens if you forget to renew SSL Certificate?
If you forget to renew the SSL Certificate then a pop-up is displayed in the Web Browser showing a message as "The site's security certificate has expired" to the user visiting the site.

The site with no SSL Certificate can be prone to attack and the information could be tampered or stolen in the transit, to understand how to read our article on Risk of Not Having an SSL Certificate
So what needs to be done so that the website is secured again?
(Simple: Renew your SSL Certificate and secure the website from dangerous pop up that displays in the web browser)
Steps to Renew SSL Certificate
The process of SSL certificate renewal is the same as purchasing a new one. Follow the below steps to renew SSL Certificate:
Generate a Certificate Signing Request (CSR)
Select your SSL certificate
Select the validity (1-year or 2-year)
Fill up all necessary details
Click on Continue button
Review your SSL order
Make the payment
Deploy your SSL certificate on the server. (In case, you are facing a problem in installing we are Happy to help! We provide a free Technical Assistant.
THINGS TO KEEP IN MIND DURING RENEWAL
Please keep in mind that during the renewal of the SSL certificate information needs re-validated.
That means you'll need to complete the DCV (Domain Control Validation) step through one of the methods such as email. HTTPS validation or DNS based validation selected during the activation process
If you have an OV (Organization validation) or EV (Extended Validation) certificate, the company information will be verified once again and resubmit the necessary documents to the CA (Certificate Authority)
The certificate will be emailed to you after successful renewal. You should then install that on your server for the renewal to take effect
There is also a general query like:
Do I need a new CSR when renewing SSL?
The answer is yes, Each time you opt for a renewal, you'll need to generate a new CSR/RSA pair & required to save your RSA for the further installation process.
If in case you are not able to generate CSR yourself, ask your web hosting provider to do this for you.
Once done, you can proceed with the next steps but please use the same contact information that you used previously while getting an OV/EV SSL certificate as this will save you some time during the renewal process
How long does it take to renew SSL Certificate?
It's important to know how long does renew SSL Certificate takes. The time period taken for the renew SSL Certificate is the same as buying a new SSL Certificate. There are no different steps in it, just follow similar steps.
The time taken for issuance of the Renew SSL Certificate depends on many factors. So, the time period given below may vary if the proper validation does not happen properly.
If you are Renewing Domain Validation (DV) SSL Certificate then it may take about 1-2 hours to issue.
Renewing Organization Validation (OV) SSL Certificate then it may take about 4-5 Days to issue.
Renewing Extended Validation (EV) SSL Certificate then it may take about 1-2 weeks to issue.
Why do SSL Certificates Expire?
There have been long debates regarding – why long-life certificates don't exist or in a simple form why do SSL certificates expire?
The answer to this question is "Security". Shorter life certificate helps in mitigate compromises of keys, as new keys are generated every time. Also, to ensure all certificates are using the latest security standards.
How do I know when my SSL certificate expires?
Many times, it's hard to remember the expiry date of the certificate and fails to renew it on time. Don't worry there is a tool known as SSL Checker – helps you to know whether the SSL Certificate is expired or not.
If users purchase from Https.in than they don't have to check the expiration of certificate every time. As they are notified every 90,60,30 days before the expiry date of SSL certificate.
How do I fix an expired SSL certificate?
As we know SSL Certificate does get expired once its validity period is over. To avoid the expired SSL Certificate, the website owner or any person having the authority of the website can simply renew the SSL certificate.
Steps to Fix Expired SSL Certificate:
Choose the right SSL certificate for your website
Select the validity (1-year or 2-year)
Click on the "Renew Now" Button
Fill up all necessary details
Click on Continue button
Review your SSL order
Make the payment
Enroll your SSL Certificate
Finally, Deploy your SSL certificate on the server.
By following these above steps, you could fix your expired SSL Certificate and secure your website again.
Visit us to get your doubts cleared about renew of SSL Certificate.