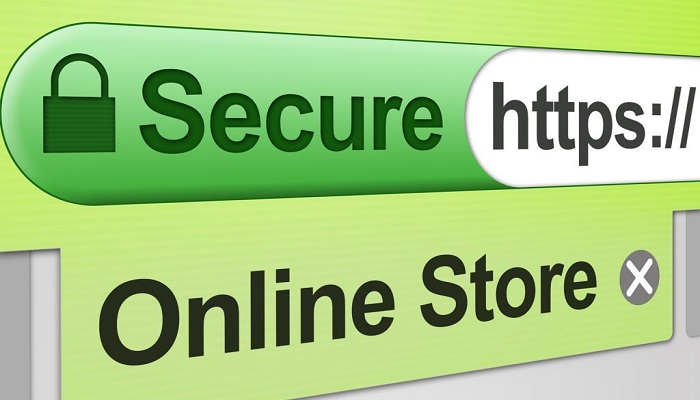 SSL (Secure Sockets Layer) Certificate means?
You might have heard about website security & its importance in the current scenario. Undoubtedly customer base is the basic requirement for a business to grow on a large scale. This is possible only if your website has a trust factor for your customers. Let us describe SSL certificates in brief:
SSL certificates are basically the protocols which encrypt communications between a website & an internet browser and hence provides security to your website
These are installed on pages that require end-users to submit sensitive information over the internet
Buy SSL certificates online
Buying an SSL certificate online is very easy & also a time to save the task. Now buy the best SSL Brands at the lowest price at a single stop. Https.in has every solution for securing a website on the basis of your requirements & features world's topmost brands such as Symantec, GeoTrust, Thawte, and Rapid SSL. Let us provide you a brief summary of our products and the benefits they include:
It is a business authentication SSL certificate which is issued within 2-3 business days
OV SSL certificate shows the padlock sign in all web browsers
Ensure the privacy of your data up to 256-bit encryption
These certificates benefit you with an improved SEO ranking & provides you other value-added features
It provides only domain name email authentication & can be issued within a few minutes
Has lowest consumer trust as compared to Organization or Extended Validation SSL certificate
Shows the padlock sign in all web browsers
Provides data privacy up to 256-bit encryption
Gain your customer's accountability in your brand by getting your business name in the browser's address bar
A green bar would be visible with EV certificate which is the ultimate sign of trust & hence effective in attracting customers
EV certificate helps in improving SEO rankings & provides you other value-added features to put your startup ahead of your counterparts
You can secure unlimited number of first level sub-domains with https.in's WC certificate
Shows the padlock sign in all browsers
Available in DV & OV validation options
Issues & enrolled as *.mydomain.com (* is a wildcard character indicating level 1 sub-domain)
WC certificates ensure the lowest cost of installation
As the name suggests, use this certificate for Multi-domain encryptions. It is also known as a unified communications SSL certificate
Get up to 100 SAN names added & secure multiple websites with this single certificate
MD certificate is available only in DV & OV validation
Provides data privacy with up to 256-bit encryption
Above given are some of the SSL certificates available with https.in and their inhibiting features they carry with them. There are more SSL certificates available such as Code signing certificate, Anti-Malware scan, SSL wizard etc. Visit us to buy SSL Certificate online. Now, give your company a kick start with the most secured solutions of https.in.